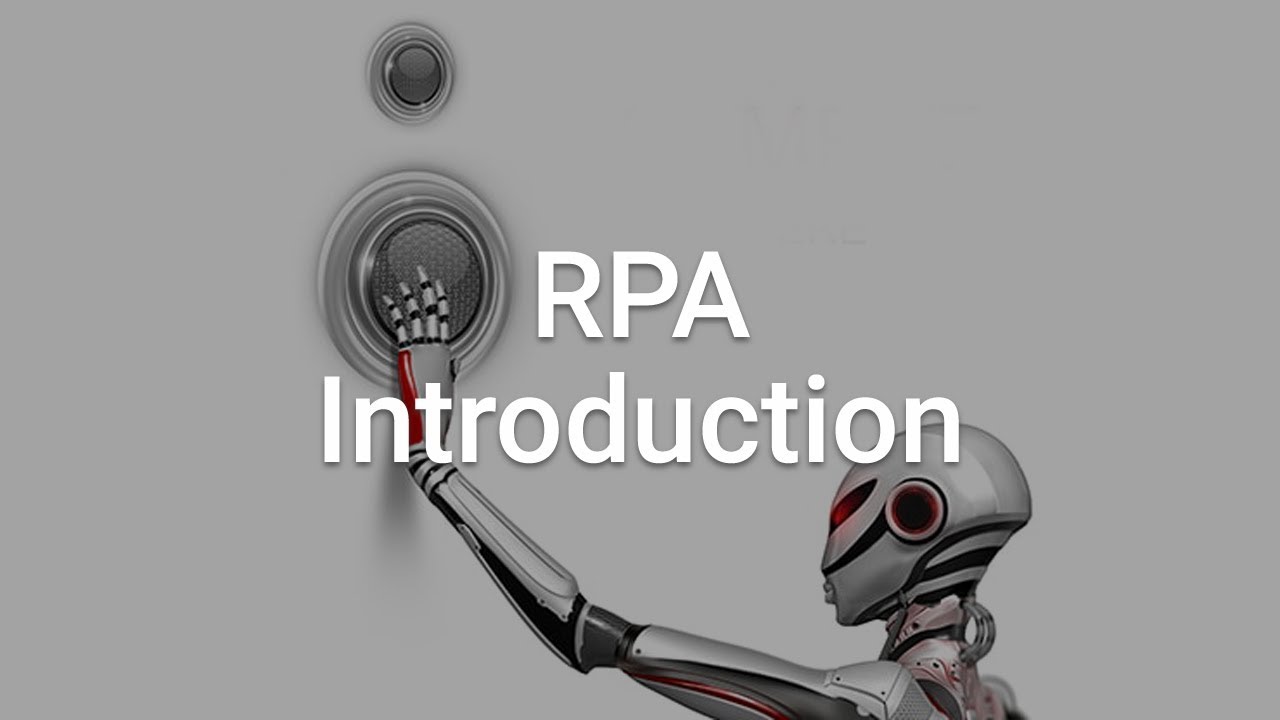 What exactly RPA is?
Robotic Process Automation (RPA) is one of the most exciting developments in Business Process Management (BPM) in recent history. Some industry experts believe it may be even more transformational than cloud computing. Robotic process automation (RPA) is the use of software with artificial intelligence (AI) and machine learning capabilities to handle high-volume, repeatable tasks that previously required humans to perform. These tasks can include queries, calculations and maintenance of records and transactions.
RPA technology, sometimes called a software robot or bot, mimics a human worker, logging into applications, entering data, calculating and completing tasks, and logging out.
RPA software isn't part of an organization's IT infrastructure. Instead, it sits on top of it, enabling a company to implement the technology quickly and efficiently — all without changing the existing infrastructure and systems.
BENEFITS OF RPA
What is different about the latest wave of RPA is the maturity of both technology as well as the business processes it is applied to. The market for RPA is advancing rapidly—and widespread adoption of robotic automation could radically reshape the BPM marketplace. In my view, this transformation will be driven by a pursuit of five outcomes:
Cost reduction:Software robots are typically at least one third the price of an offshore FTE.
Efficiency:RPA can operate 24X7 without breaks provided the underlying core applications are available.
Accuracy:Human FTEs make data entry mistakes, whereas robots perform the same task the same way every time provided there is no judgment call required while processing transactions.
Improved audit and regulatory compliance:Robots can provide a detailed audit logs enabling advanced business analytics and improved compliance.
Ease of change management:Robots preserve application and data integrity by leveraging the existing application presentation layer and re-using existing application logic, databases and validation without deep understanding and re-engineering.
Applications of RPA
Some of the top applications of RPA include:
Customer service:RPA can help companies offer better customer service by automating contact center tasks, including verifying e-signatures, uploading scanned documents and verifying information for automatic approvals or rejections.
Accounting:Organizations can use RPA for general accounting, operational accounting, transactional reporting and budgeting.
Financial services:Companies in the financial services industry can use RPA for foreign exchange payments, automating account openings and closings, managing audit requests and processing insurance claims.
Healthcare:Medical organizations can use RPA for handling patient records, claims, customer support, account management, billing, reporting and analytics.
Human resources:RPA can automate HR tasks, including onboarding and offboarding, updating employee information and timesheet submission processes.
Supply chain management:RPA can be used for procurement, automating order processing and payments, monitoring inventory levels and tracking shipments.
C-level decision-making around RPA
Though automation software is expected to replace up to 140 million full-time employees worldwide by 2025, many high-quality jobs will be created for those who maintain and improve RPA software.
When software robots do replace people in the enterprise, C-level executives need to be responsible for ensuring that business outcomes are achieved and new governance policies are met.
Robotic process automation technology also requires that the CTO/CIO take more of a leadership role and assume accountability for the business outcomes and the risks of deploying RPA tools.
Additionally, the COO, CIO and chief human resources officer, as well as the relevant C-level executive who owns the process being automated, should all work toward ensuring the availability of an enterprise-grade, secure platform for controlling and operating bots across systems.
Where the robotic process automation market is heading
To sum up: RPA is not new. Without a doubt you and your organization have already been touched by robotic automation in one form or another. However, they say there's nothing as powerful as an idea whose time has come. And the time for RPA-powered transformation is now.
A Global Market Insights Inc. report expects the RPA market to reach $5 billion by 2024. The increased adoption of RPA technologies by organizations to enhance their capabilities and performance and boost cost savings will reportedly drive the growth of the robotic process automation market most during that time.